Bloomfield Community Schools
Bloomfield Community Schools is a Preschool-12th grade academic school including agriculture, music, fine arts, mathematics, social sciences, literature courses, and many more. BCS offers many extracurriculars as well such as football, basketball, volleyball, one-act, speech, student council, along with others to get our students involved and teach them skills to help them prosper.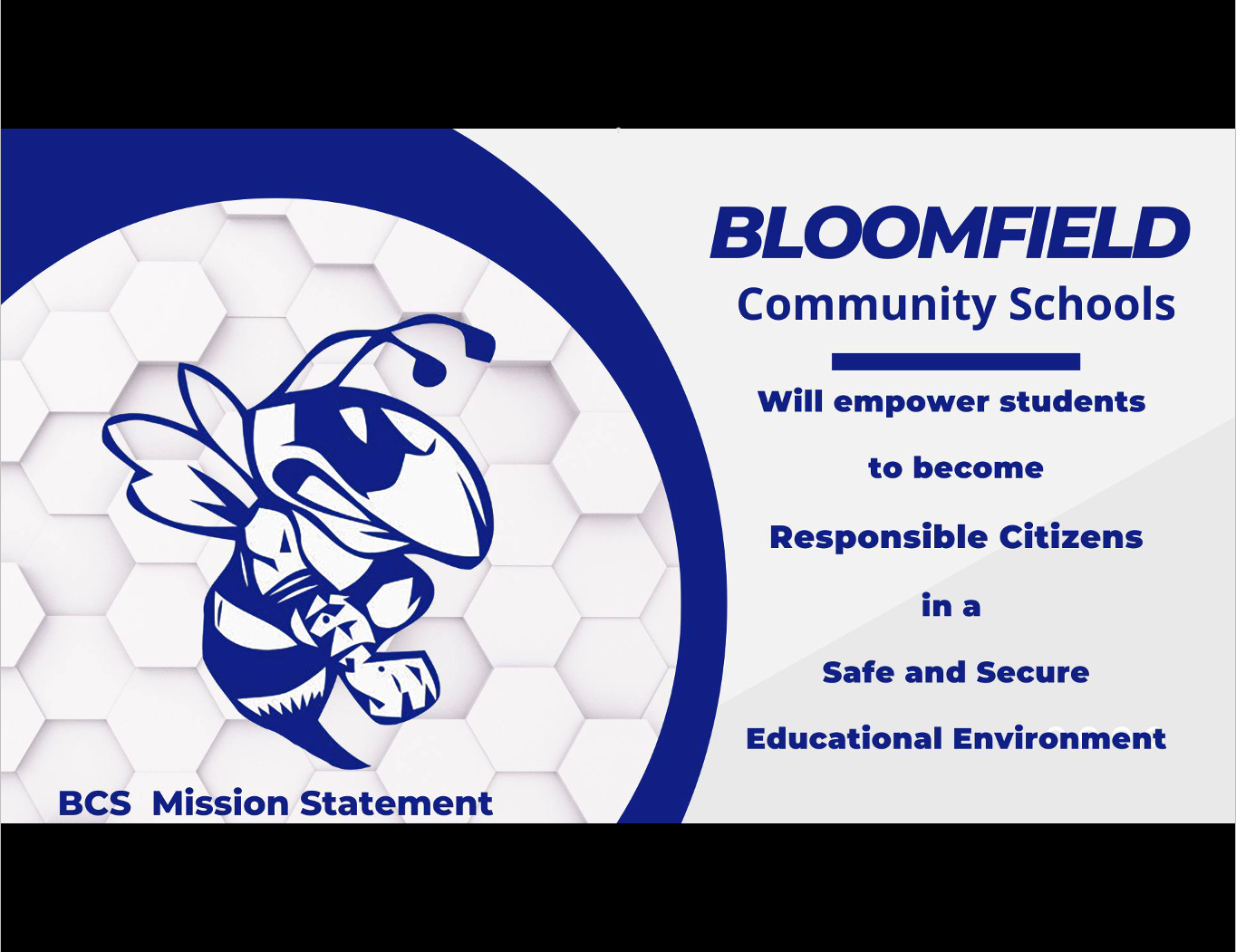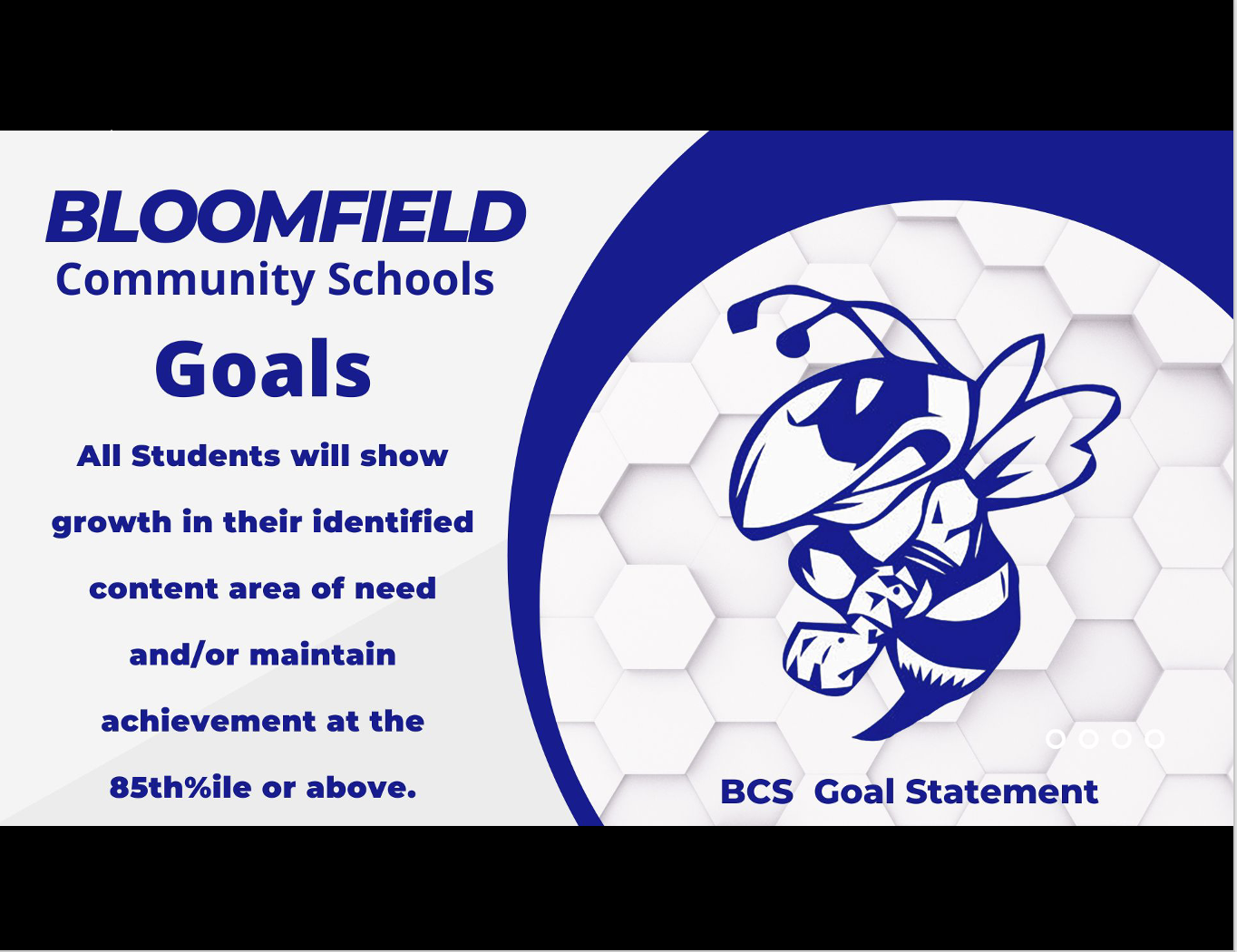 Originally when Bloomfield was established there was not a school building available for students to get an education so the town made-do with what was available. Eventually there was a four room frame building with a cupola and big bell built in the city of Bloomfield in the late fall and winter of 1891. Fall of 1905 brought a new brick structured building to Bloomfield as enrollment was rising. This was Bloomfield's first high school. After burning down, a new structure was built in 1925. This is the building still standing and being used today. 1961 there was an expansion to this building with a gymnasium-auditorium and the elementary school building was built. Fall of 1962 classes were being held in the new facilities and are still being held present day.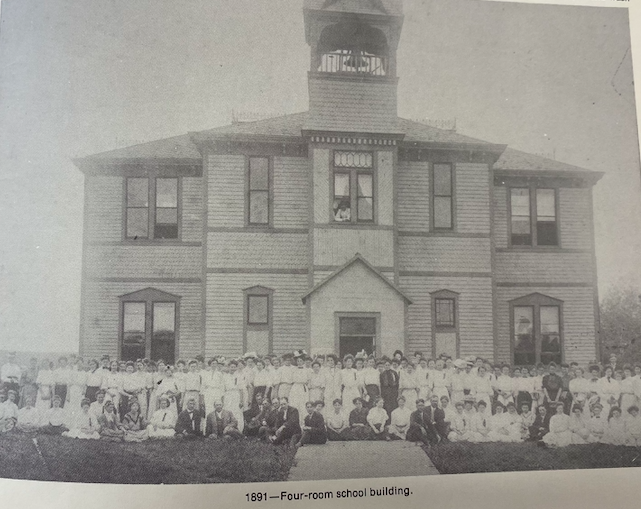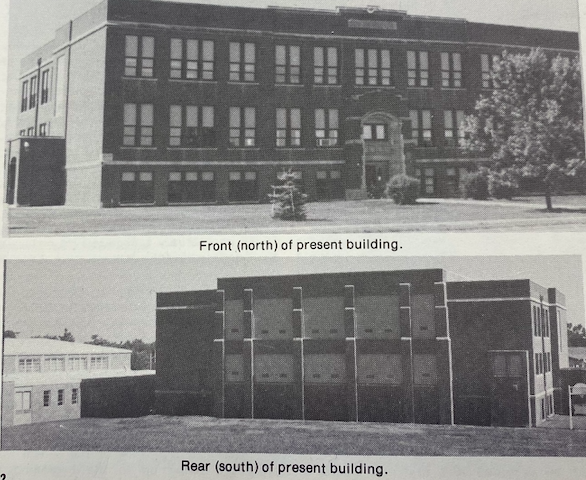 TITLE IX NONDISCRIMINATION STATEMENT
It is the policy of the Bloomfield Community school district that no person shall, on the basis of sex, be excluded from participation in, be denied the benefits of, or be subject to discrimination under any of the Bloomfield Community school district programs or activities. Bloomfield Community school district is required by Title IX (20 U.S.C. § 1681) and 34 C.F.R. part 106 to not discriminate in such a manner. This non-discrimination policy extends to admission and employment, and inquiries about the application of Title IX and 34 C.F.R. part 106 to the Bloomfield Community school district may be referred to the Bloomfield Community school district Title IX Coordinator, the Assistant Secretary for Civil Rights of the United States Department of Education, or both.
If you have questions or complaints related to compliance with this policy, please contact:
311 E. Benton Bloomfield NE
402-373-4800,
Bloomfield Community school district grievance procedures:
Link
Title IX Education Information
https://ksbschoollaw.tovuti.io/
Username: publicuse@bloomfield.com
Password: bees12