Elementary Spelling Bee 2020
BCS
Wednesday, February 12, 2020
The 5th and 6th grade students participated in a Spell Down today to see
who will represent Bloomfield at the Knox County Spelling Bee on
February 19th.
6th grade participants: Jarrett Sauser, Brock Jeannoutot, Colton Peters, Keldon Loecker, Olivia Doerr, Tomik Duffy, Tori Beckmann, Carter Hans, Sophia Lauck, Alex Ramponi,
Evan Hollander, and Beau Eisenhauer.
It was a close competition for the 6th grade, with Carter Hans winning after
correctly spelling vinyl and sanitize. Evan Hollander was the runner-up.
5th grade participants: Ty Freeman, Jase Johnson, Jose Vega, Miley
Pinkelman, Gracie Zeber, Sydney Kronberg, Kaden Haverkamp, Jase Gerdes,
Sydney Hochstein, Peyton Eisenhauer, and Myranda Eckmann.
In another close race, Myranda Eckmann won in the 5th grade class after
spelling brayed and teak correctly. Jase Johnson was the runner-up.
Congratulations to Carter Hans and Myranda Eckmann!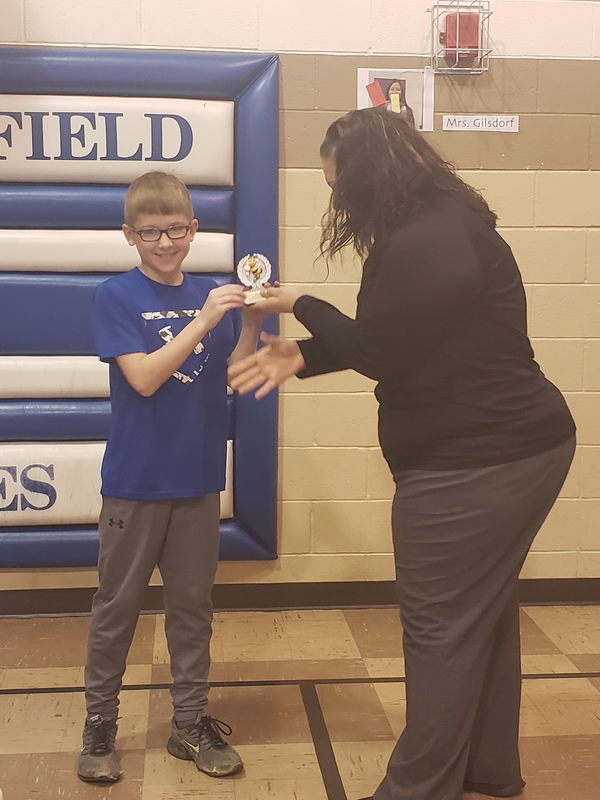 Carter Hans, 6th grade winner

Myranda Eckmann, 5th grade winner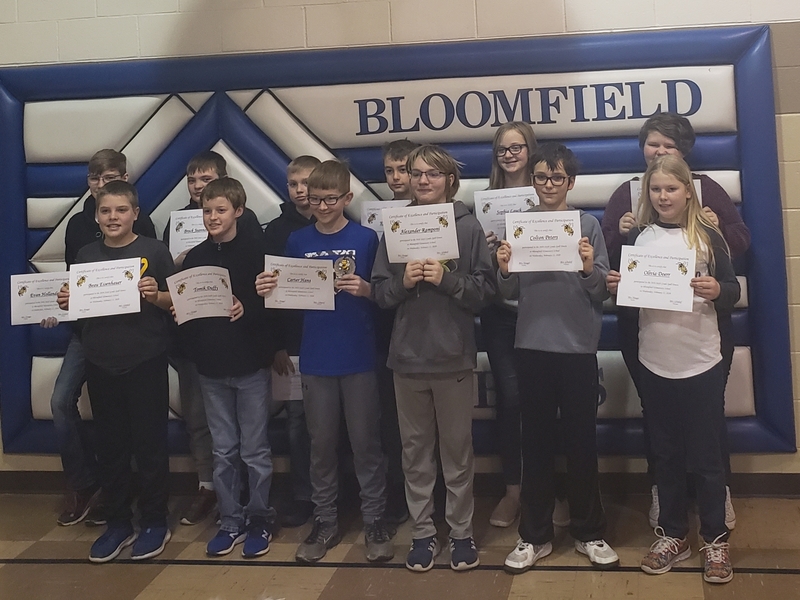 6th grade participants

5th grade participants